Products Information
BDN Thickening Decanter
BDN Thickening Decanter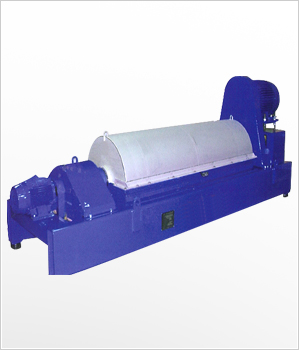 The BDN type centrifugal condenser (centrifugal separator) is a centrifugal separator that saves labor, energy, and resources.
Application
Sewage sludge
Various kinds of drainage
Protein
Resin
Calcium carbonate
Features
Original slurry is fed into the bowl without being disturbed, and is then separated into a purified liquid and a condensate. This can minimize the energy required to discharge the purified liquid, which accounts for the majority of the power consumption, and the large purification area ensures a significant separation efficiency. The wide condensate passage permits condensate of a certain concentration to be discharged continuously and smoothly.
The adoption of our original sintered CW tile chips provides the blade edge of the transfer conveyor with more than 20,000 hours of wear resistance.
We also offer other types capable of demonstrating high functional performance with slight chemical feeding.
Inquiries about machinery and equipment business
Overseas Sales Business

(3)3442-5157