Products Information
Tac Carrier (Gel adhesive sheet)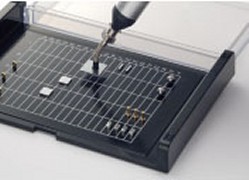 Tac Carrier (Gel adhesive sheet)
Description
Tac Carrier is made from gel self-adhesive non-silicone sheet molded with conductive polycarbonate. It is used for industrial precision parts transportation.
Features
· The body is made from low out-gassing electronic conductive resin while cover is made from clear anti-static resin.
· Adhesiveness and elasticity of the carriers absorb impact, thus they can protect and loaded industrial parts.
· Adhesive component does not transfer to loaded industrial parts.
· Various degree of carrier adhesiveness applies to various loaded industrial parts.
· The cover is easy to open up while handling loaded parts is also easy.
· Carrier can be stacked up, which contribute to efficient use of space.
· Logo or different line pattern printing is available on the carrier.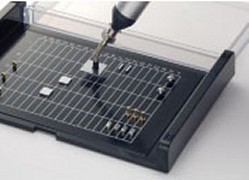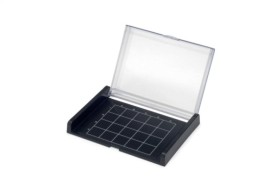 Material
Tac Carrier Introduction [2page]
Inquiry
Electronic Materials Dept.
19F Osaki Bright Core,
5-15, Kitashinagawa 5-chome, Shinagawa-ku, Tokyo 141-0001, Japan
TEL:(3)3442-5143 FAX:(3)3442-5175