Products Information
Pin Mat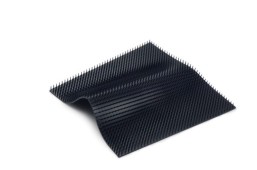 Pin Mat
Description
Protrude from surface of the sheet hold various industrial parts and soften impact from outside.
Features
· Two types of mats are available-Silicone Type and Electric Conductive Silicone Type.
· Excellent in chemical and heat resistance.
· Mat can be cut adequate sizes easily per as the size of the loaded industrial parts.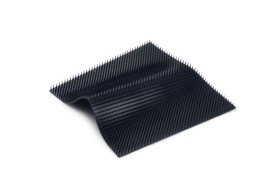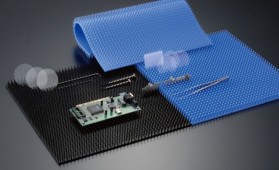 Material
Pin Mat Introduction [1page]
Inquiry
Electronic Materials Dept.
19F Osaki Bright Core,
5-15, Kitashinagawa 5-chome, Shinagawa-ku, Tokyo 141-0001, Japan
TEL:(3)3442-5143 FAX:(3)3442-5175