Products Information
Electric Conductive Closed Container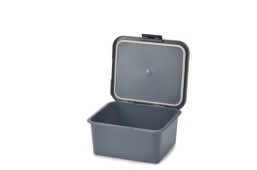 Electric Conductive Closed Container
Description
Various kinds of industrial parts can be carried by container.
Features
· Body of container is made from electric conductive grey resin.
· Two types of covers are available-Electric Conductive Resin and Anti-static Clear Resin.
· The cover has a silicone packing, thus it is airtight.
· The body and cover can be separated easily.
· Containers can be stacked up to save space.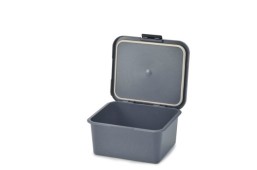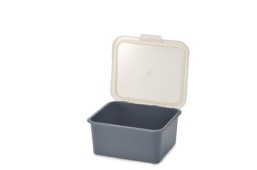 Material
Electric Conductive Closed Container Introduction [1page]
Inquiry
Electronic Materials Dept.
19F Osaki Bright Core,
5-15, Kitashinagawa 5-chome, Shinagawa-ku, Tokyo 141-0001, Japan
TEL:(3)3442-5143 FAX:(3)3442-5175